Federal Polytechnic Idah appoints Registrar, Bursar , others.
Treasure JULIUS LOKOJA
The Management of the Federal Polytechnic Idah has approved the appointment of Dr.Olusegun Oniyide as the Registrar of the polytechnic effective from 11th July, 2023.
This is just as, Mr. Abubakar Danladi Onoja, was also appointed Acting bursar of the institution, effective from 19th June , 2023.
This was contained in a Press Release made available to Journalists on Friday in Lokoja.
According to the statement, Engineer Dominic Opaluwa was appointed Director of Physical Planning, while Mr Ukwenya Enebi Christian is to head the Directorate of Procurement, effective 11th June , 2023.
Enebi Christian, who hails from Idah in Kogi state, graduated from Kogi state Polytechnic Lokoja, with National Diploma in financial studies and a Higher National Diploma in Accountancy, Federal polytechnic Idah . His quest for further studies took him to the Prince Abubakar Audu University Anyigba where he bagged a post graduate diploma PGD  in Business Management.
The new Director of Physical Planning hails from Idah, in Kogi state.
He holds ND in civil engineering from Fed. Polytechnic Idah and HND in civil Engineering from Federal polytechnic Bida in Niger state and a post graduate diploma PGD in civil engineering from Tafawa Balewa University Bauchi.He joined the services of the Polytechnic in 2001.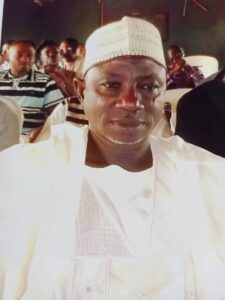 The statement added that , the appointment is for a single tenure.
The statement noted that the current Registrar, Abdulkadir  B. Abba 's tenure will expires on 11th July, 2023 , while the tenure of the present  Bursar, James Oni Achumu terminates on 19th of June , 2023.
The statement further stated that , the new Registrar, Olusegun Adepoju Oniyide hails from Ogun state and holds a Bachelor of Arts in Education in Education and Social studies from the University of Ilorin. He added a Master in Education MED in Educational Management from the same university.
He joined the services of Federal Polytechnic Offa, Kwara state and rose to become Deputy Registrar of the polytechnic before his new appointment.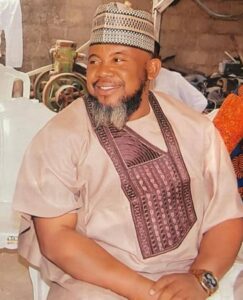 The new Bursar, Mr.Abubakar   Danladi Onoja, hails from Idah, in Idah Local Government Area of Kogi state. He hold ND/ HND in Accountancy, form Federal Polytechnic Idah. He also hold MBA from Enugu state university of Science and Technology Enugu, in Enugu state, and a MSc in Accounting from the Benue state university Makurdi.
The statement explained that, the tenure of the current Registrar Abdulkadir Abba will expire on the 11th of July, 2023, while that of present Bursar , Mr. James Oni Achumu would terminates on the 19th of June 2023.